IINTERVIEWS | NATIONAL AND INTERNATIONAL PIECES | PRINT WORK
SIGHT UNSEEN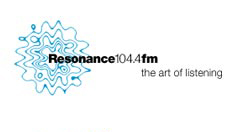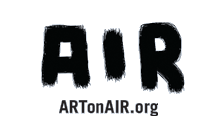 Sight Unseen is a weekly, half hour arts program shedding light on the creative world through candid conversations with the artists of our time. Sight Unseen both in San Francisco and in London, on-line through ART ON AIR and is podcasted. Every week, it asks poignant questions and engages listeners in an intimate dialogue with the artist and themselves, observing the cultural context we live in. The program airs weekly on Fridays from noon to 12:30 p.m. PST on KALX in Berkeley at 90.7 FM and on Resonance FM in London on Sundays at 11:00 p.m. GMT and on-line at ART ON AIR
SUBSCRIBE TO THE PODCAST (in iTunes, look for Sight Unseen)
To listen to a show, click the title of the show.
If a recording is available, it will open in a new window and begin playing.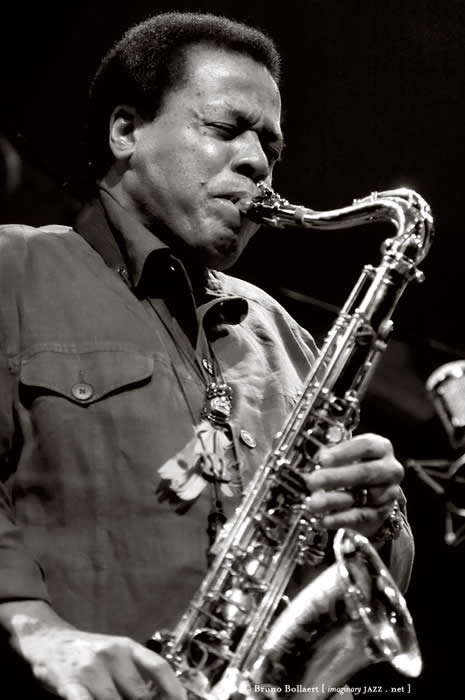 Legendary jazz musician, composer and Buddhist Wayne Shorter, who was here in the Bay Area to a play to a rapturous crowd at Cal Performances' Zellerbach Hall in Berkeley. Widely regarded as jazz's greatest living composer, Wayne Shorter has played with all the other great jazz musicians of his time: John Coltrane, Miles Davis, Herbie Hancock, Ron Carter, Chick Corea, Lee Morgan, Freddie Hubbard, McCoy Tyner and countless others. From 1964—1970, he joined the Miles Davis Quintet, composing extensively for the band including songs in ESP, Nefertiti and many others. After leaving the quintet in 1970, Shorter created the fusion group Weather Report. He has recorded over 20 albums in his career and has won several Grammy Awards, last one being in 2004 for Best Instrumental Jazz Album titled Alegria. Beyond that, Shorter is a devout Buddhist and in this interview, while we did speak about music, Shorter took the conversation to a different level, speaking in metaphors about music and life, about trust and understanding. Someone has just handed him his horn and he is holding it in his hand saying he wants his instrument to get to know him. Sitting in his dressing room, with musicians corralling outside, I asked him what he meant. This is what he had to say.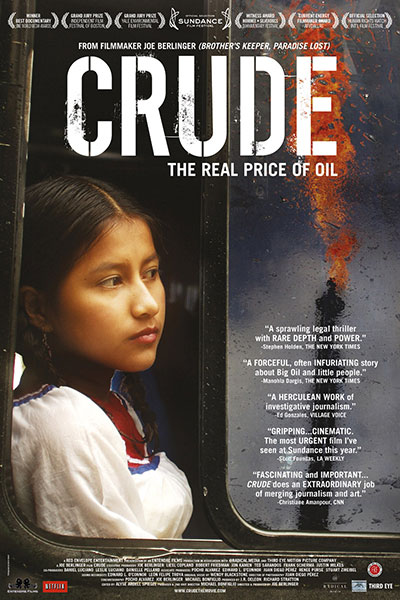 Filmmaker Joe Berlinger speaks about his latest film, CRUDE, which takes an intimate look at one of the most impassioned and controversial environmental cases in the world. In the heart of the Ecuadorian jungle, people are dying because of Chevron. Waters, which used to be some of the purest in the world, are contaminated, undrinkable and killing thousands of species. Those that have lived in this land for most of their lives are ill and the children being born are at risk. All of this because Chevron spent three decades, relentlessly and systematically contaminating the region, one that is the size of Rhode Island and that is riddled with cancer, leukemia and other fatal diseases. CRUDE goes into the jungle and the courtrooms as it slowly reveals the trials and tribulations incurred by all those involved and looks deeply at our own addiction for oil and the deep challenges it is to face and prosecute a giant corporation. But for filmmaker Joe Berlinger, it goes a step further, becoming involved in the lives of the victims and understanding the fragility and importance of human life. Berlinger's other films include Brother's Keeper and Metallica: Some Kind of Monster. This was surely a departure for him, or so it seemed at first. But when he went down to Ecuador and saw what was happening to the people there, he couldn't turn back.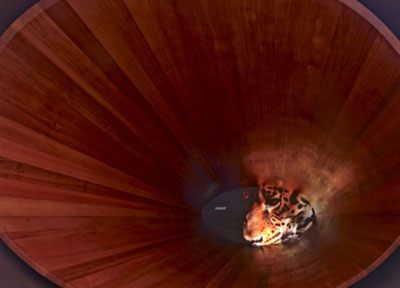 Artist and architect Maya Lin speaks about her most recent project, a memorial called What Is Missing? which was just installed at the California Academy of Sciences in San Francisco. Maya Lin is one of America's most important artists working today and yet, when she was studying at Yale, she did not set out to become an artist. Her initial interest was in zoology but she somehow became involved in architecture and before she graduated, sent a proposal in for the Vietnam Veterans Memorial in Washington DC. Amongst 1420 other applicants, her design was chosen and the memorial was built. She was 21 years old. She has since continued to create memorials, and other works of course. She produced the Civil Rights Memorial in Montgomery, Alabama, The Women's Table at Yale and now What Is Missing? Envisioned as a multi site project including a physical piece, a website and a book, What Is Missing? looks at species that are extinct or going to be and invites us to take a closer look, and listen, to these. According to Lin, there have been five mass extinctions that have hit our planet and we are currently in the midst of a sixth one. The saddening difference between the one we are experiencing today and those that came before is that our current state is due to our own actions. Every 20 minutes a species disappears and some estimate that within the next 100 years, 30% of the worlds plants and animals could be on their way to extinction. It's remarkable and yet, it's malleable. We can do something to change this and ultimately, this memorial wants to instill hope. Maya Lin once said that memorials are not just about the past, but they are also about the future and what we can do to become aware and effect change. Maya Lin has always been environmentally aware and her work has been informed and inspired by the landscape she lives in. Whether she's creating earth works, studio pieces or architecture, each project is approached with the environment in mind. This program is divided into three parts: my interview with Maya Lin, excerpts from the press preview at the California Academy of Sciences in San Francisco and sounds form the piece What Is Missing?.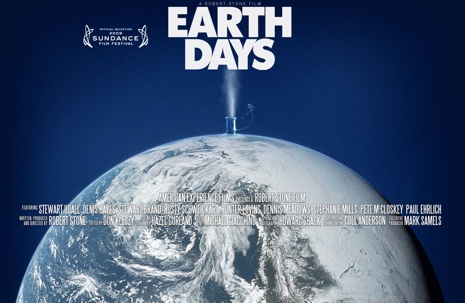 Filmmaker Robert Stone's most recent film, Earth Days, chronicles the growth of the environmental movement in America, reflecting upon the creation of Earth Day itself, a day every year meant to inspire people to think about the environment and make a change. The day is April 22nd and in 1970, on the very first Earth Day, nearly 20 million Americans participated and as a result, politicians saw how environmentalism could garner great support. Changes were made—the clean air act, the clean water act—and more and more people became conscious of their effects on the earth. However, in the 80s, when Ronald Reagan took the presidency, the movement had a huge setback. That and other divisive factors hurt the environmental movement and Robert Stone presents these in Earth Days through a wealth of archival footage and the reflections of nine divergent witnesses such as secretary of the interior, Stewart Udall, a biologist and author, Paul Ehrlich, congressman, Pete McCloskey and astronaut, Rusty Schweickart, who spent five minutes silently floating in space silently. Earth Days was selected as the Closing Night Film at the 2009 Sundance Film Festival and has received a wealth of positive reviews. I spoke with Robert Stone when he was here in San Francisco and wondered how he sifted through so much archival footage to find the nuggets that he did.
COLIN BEAVAN AKA NO IMPACT MAN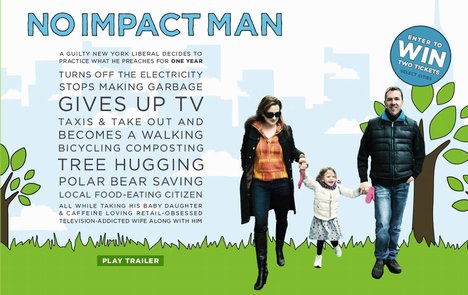 Author, film subject, blogger and environmentalist Colin Beavan aka No Impact Man spent a year attempting to cause no impact on the environment while living in NY, and took his wife and daughter for the ride. The story is this: Beavan, an author, had written several history books and was ready to change course. One day, in the dead of winter in NY, temperatures rose to the 70s and Beavan noticed his disdain and discomfort with the obvious impending environmental challenges the globe was facing, and ignoring. Beyond that, he noticed how comfortable he was with attacking people for not doing anything whole he cranked his air conditioning up all day long, watched TV, and really did very little to make a change. So one day, over lunch with his agent, he decided he would do what many deemed radical. For one year, he and his family would live in a 9th floor NY apartment with no air conditioning, no heat, no take-out, no elevators, no public transportation, no washing machine, no cars, no electricity, no disposable diapers, no food grown more than 250 miles from home, no TV, and for his wife, no beauty products, no shopping and no coffee. The only trip they took that year was to upstate NY to visit the farmers whose milk and cheese they ate and the only things they bought (aside from food) was at second hand stores. So it's true, there are a lot of nos in the equation but what the Beavans discovered was that there were a lot of yes' too. Like yes to health and yes to relationships with local growers and yes to more time with each other and their daughter and yes to, well, LIFE. And while it would seem like No Impact Man has every reason to be praised, when the media caught wind of this project, and a lot of the media did, many were skeptical, saying it was all a gimic. In this interview, Colin does not so much set the record straight as explain all the ways this year changed his life and that of his wife Michele and daughter Isabella. There is a book, a film and a blog, all of which are called No Impact Man.
HENRY URBACH | SENSATE: BODIES AND DESIGN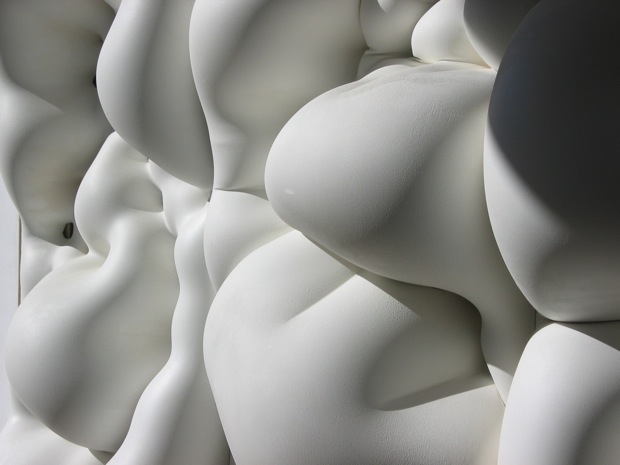 For centuries the discussion around art, design, architecture and the human body has been explored and the conversation continues at the exhibition Sensate: Bodies and Design currently at the SF MoMA. The pieces we see in the show are from their permanent collection and the idea behind the show was to present expanded notions of the body, ideas and representations that seem more in line with how the body actually works and looks rather than how it is idealized. Urbach really wanted to engage with parts of the body we want to avoid, like snot or hair follicles, bodily fluids and body fat. We all have these and yet so often they are hidden away. Sensate lays them all bare, through a diverse number of projects and pieces that address these. Across a range of disciplines, artists, designers and architects continue to try and break open the confines that have held the relationships between bodies and shape and Sensate engages in that exploration.
DAVIS GUGGENHEIM | IT MIGHT GET LOUD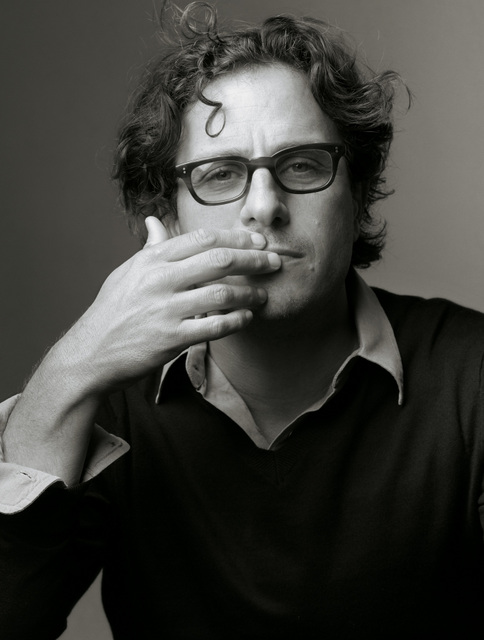 Three rock legends, from three different parts of the world come together for one night. Director Davis Guggenheim offers an intimate experience of Jimmy Page of Led Zeppelin, The Edge from U2 and Jack White of The White Stripes. The film is called It MIght Get Loud and it does just that as we travel from the streets of Dublin where U2 first formed, to country houses in England where Led Zeppelin produced some of their most famous albums to Tennessee where we see Jack White make a guitar out of a glass bottle, a string and a piece of wood. The film ultimately arrives at a meeting of these three performers where words were pushed aside once they began communicating through their instruments. Guitar was their language, one that they understand and resonate with like nothing else. Director Davis Guggenheim produced and directed the Academy award winning and internationally recognized film, An Inconvenient Truth.
SANDRA PHILLIPS | RICHARD AVEDON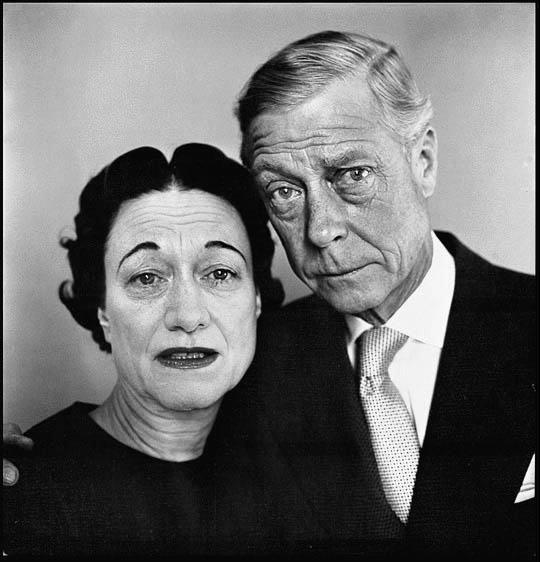 Richard Avedon, Photographs, 1946—2004 is the most recent exhibition at the San Francisco Museum of Modern Art spanning Avedon's entire career presenting fashion photography at Harper's Bazaar, where Avedon worked beginning at the remarkable age of 22, to taking images of politicians, beekeepers and stars. There's an emotionality to this collection and some believe that Avedon would present uncomfortable conversation or psychologically probing questions to elicit a reaction. Senior curator of photography at the SF MoMA, Sandra Phillips, corrected me, saying that this only happened once, with an image of the Duke and Dutchess of Windsor.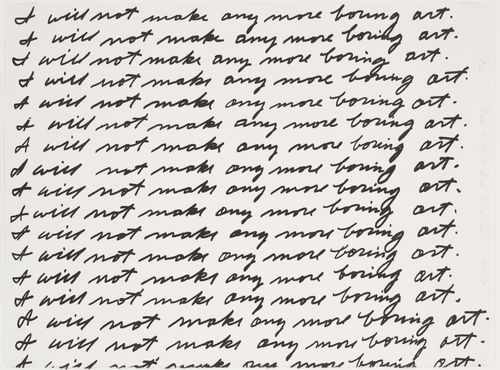 John Baldessari is an artist that tests boundaries. He has been coined an LA artist, a pop artist, a conceptual artist but for all intents and purposes is, well, simply and completely an artist. Walking through parts of his exhibition John Baldessari: A Print Retrospective at the Legion of Honor in San Francisco, we see him break boundaries in how we see, what we call beautiful and when something moves form being a print to being a sculpture. Baldessari is surely one of the most important artists working today and has won numerous awards. His work is sold for millions of dollars and he gives most of it away to charity. This year, he received the 2009 Golden Lion Lifetime Achievement at the Venice Biennale. I first came across the work of John Baldessari when studying video art. His seminal work, "I am Making Art" was a video of him, standing in a room, moving his arm in different directions and with each movement proclaiming that he was "making art". First seeing that as a teenager, I was blown away at what art could be. If we gave it the name art, a simple hand gesture could be just that. But Baldessari was not always a video artist. When he became an artist, video was not an available medium and Baldessari was making paintings, paintings that just weren't selling. In 1968 he had an epiphany, he would hold a cremation ceremony for his body of paintings, thirteen years of work would be burnt to the ground. He placed a notarized affidavit of the death of the paintings in the local paper and began working with words and images, things he culled from the culture around him. Some pieces include "tips for artists who want to sell" or the answer to "what is a painting?". According to Baldessari, the answer is: "Do you sense how all the parts of a good picture are involved with each other, not just placed side by side? Art is a creation for the eye and can only be hinted at with words." He made videos, took pictures and made lots of prints. At Legion of Honor in San Francisco, we see a large collection of prints, as we move through several decades of Baldessari's work, from the 70s until now. He continues to be a sponge for cultural information playing around with our notions of hierarchy, importance, what we look at and what we see. A collection of journalists and fans walked through the exhibition with Baldessari and we will hear some of his comments about his work alongside those Connie Butler, a curator who has known Baldessari for most of his working life.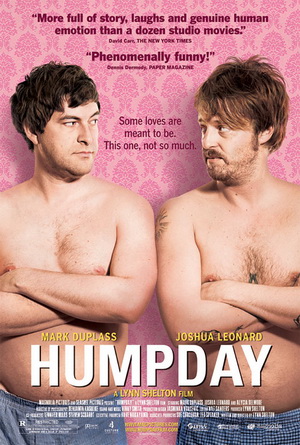 Humpday, a film which premiered at Sundance this year to great acclaim, explores the relationship and boundaries between two male friends and their decision to make a pornographic film together. The background story is this: Filmmaker Lynn Shelton lives in Seattle and there is an amateur pornographic film festival that happens there every year. Once a close friend of hers was visiting, a straight male, and expressed his shock at his attraction to a gay pornographic film. This got Lynn thinking about how men are so often uncomfortable with intimacy, particularly with other men so she wanted to explore this issue further, in a fiction film. The result is Humpday, a film about two heterosexual close male friends who set out to make a pornographic film in which they make love. Ben is married, has a job, a house and is getting ready to have a child. His close friend Andrew fancies himself a bohemian, traveling the world with no visible ties. One day, Andrew shows up on Ben's doorstep, they get drunk and on that night decide to make a porno together. When they're sober, Ben doesn't want to back down out of fear that he may seem square and Andrew doesn't want to back down because he wants to complete what he started. And while the film may seem like it's about pornography and homosexuality, or at least our discomfort around it, it really looks at intimacy, identity, male friendship, love and being true to yourself. Lynn reflects on what she observed when her friend was visiting and reacting to the pornographic film he saw.
COREY KELLER | ROBERT FRANK: THE AMERICANS (celebrating its 50th Anniversary) | PART ONE
COREY KELLER | ROBERT FRANK: THE AMERICANS (celebrating its 50th Anniversary) | PART TWO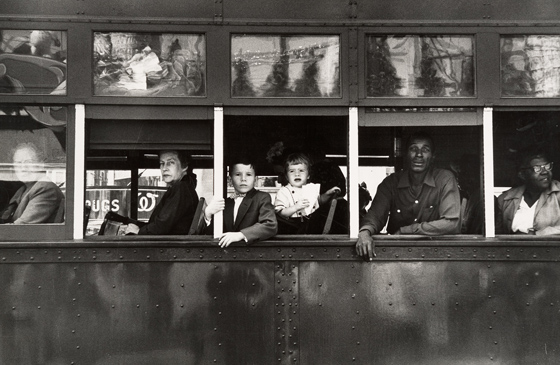 The Americans by photographer Robert Frank is celebrating the 50th anniversary of its publication in the US. A seminal photography book, it was first published in France 1958 and then here the following year. Robert Frank, originally swiss, had a distinctive eye on American culture and was able to look at it objectively, released from the image that America had of itself. The America we see through his lens is a lonely one, a segregated one, and in all honesty, one that hasn't changed much today. The show is at the San Francisco Museum of Modern Art and it's quite extensive showing not only all the images from the book, but images from his previous books as well. I spoke with Corey Keller, assistant curator of photography at the museum. This was not the first time she worked on an exhibition of works by Robert Frank. In fact, she met him several years ago and holds dear memories of that encounter. Robert Frank went on to becoming a filmmaker after The Americans and one of his most well known films is called Pull My Daisy and it looks at the Beat Generation with an improvised narration from Jack Kerouac. Kerouac also wrote the introduction to The Americans saying, "with that little camera he sucked a sad poem right out of America onto film, taking rank among the tragic poets of the world."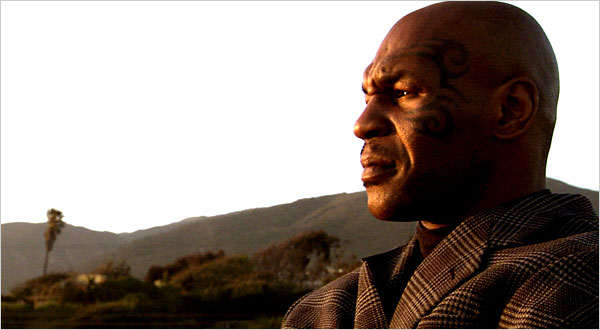 The nakedness of Mike Tyson in the James Toback film aptly titled TYSON is extraordinary. As many have noted, you feel like you are in his head, in his conscious and subconscious as he speaks about his fears, his regrets, his experiences with madness and rage, his relationships, his career, his obsessions, sexual and otherwise. There are no inhibitions, nothing is held back, nothing hidden or forced. No vindication, no escape, just Mike Tyson, sitting in a rented Hollywood mansion, walking on the beach, speaking exactly what is on his mind. James Toback has long been a renegade of the film industry. Well respected abroad, it was only recently that he received an award he believed was a long time coming. He started making movies at 29, working with great actors. The list of films includs: Fingers, The Pick-Up Artist, Harvard Man, Two Girls and a Guy and Bugsy. He doesn't sound like he's from Hollywood, his thinking and way of being seem almost from a different place, a different plane as he might refer to it. That may be why, over 20 years ago, on the set of one of his earlier films, The Pick-Up Artist, he and Mike Tyson made a connection. They were both thinkers, both outsiders, both loners seeking truth. And that may also be why James Toback was the only person who could have made this film. His connection to Tyson is so close, and the trust so deep, it was only through his guidance that we would see what seems to be the real Mike. The thing is that Mike Tyson has surely been demonized and deplored by the press. From his marriage to Robin Givens where she ridiculed him on the Barbara Walters show, to his stints in and out of Jail, to his infamous fight with Evander Holyfield where he bit off his opponents ear, the press has shown Tyson as an animal, someone that cannot be tamed, with no morals and ethics. But of course the media, of which I myself am part of, never quite gets the full story. Tyson, the film, seems to offer thereal thing and Toback is all about what is real. At least that's what we hear in this interview I did with him when he was here in San Francisco speaking about his film and accepting an award at The San Francisco International Film Festival.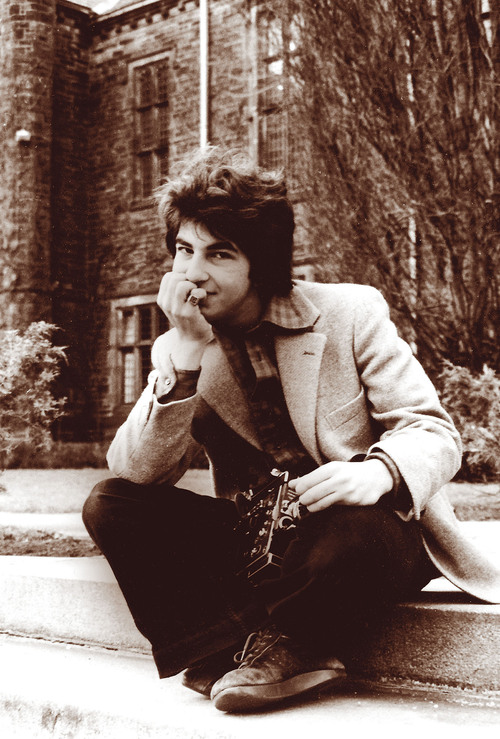 The San Francisco International Film Festival has opened its doors presenting some of the best new films from around the world. When I noticed that Atom Egoyan was on the bill, I was especially excited. Atom Egoyan is an Armenian filmmaker and I am of Armenian decent. Like most Armenians, I feel a sense of kinship, almost inexplicable excitement when I meet another Armenian, especially a filmmaker I admire. I first interviewed Atom Egoyan seven years ago when his film Ararat was released. Like many of his films, Ararat represented the main characters attempt to understand a somewhat obscured past. It showed us a process of sifting through stories, memories and history to come to a present understanding of a present condition. Sounds a bit complicated, well it is. As are most of Egoyan's films. There are layers and layers of meanings that we as viewers are invited to explore. His current film, Adoration, looks at similar themes—who are we, what have we been told, what is truth and how do we arrive at our own truth. In this case however, the virtual world is involved. This is the story. A young teenager, Simon, is doing a translation exercise in French class. In the exercise, the teacher is relaying a news story in English as the students translate it into French. The news story is about a couple who have fallen pregnant. The woman is on a flight to meet her partner's family in Jerusalem and unbeknownest to her, her husband has planted a bomb on herbag. The bomb never goes off and the child is saved. In the French class, Simon takes on this story as his own and shares it with his friends. It goes viral and suddenly Simon goes from being a student in a small highschool to a world known figure based on fabricated facts. What is our real identity, is it separate from the one created on-line and what are the dangers of this discrepancy?.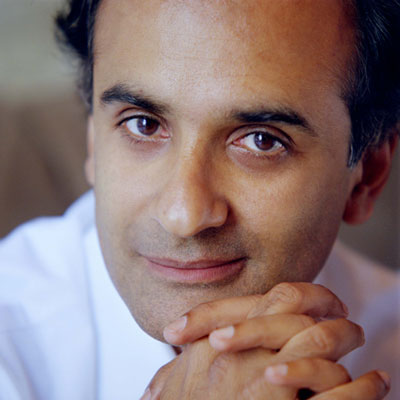 Pico Iyer is a journalist, writer, traveler, biographer and speaker. He has been a journalist for Time Magazine for 27 years, he has written for a vast number of publications including The New Yorker, The NY Times and Harpers. He has written 11 books and his last one was called The Open Road: The Global Journey of the 14th Dalai Lama. The Open Road was based on his travels with the Dalai Lama over the past 30 years. The New Yorker had this to say about The Open Road: "The bracing virtue of Iyer's thoughtful essay is that it allows us to imagine the Dalai Lama as something of an intellectual and spiritual adventurer, exploring fresh sources of individual identity and belonging in the newly united world." Interestingly, Iyer himself comes across as an intellectual and spiritual adventurer and when speaking with him, one witnesses the wisdom of experience and the the innocence of curiosity. Pico Iyer was in San Francisco for a talk that he gave with Dr. Paul Ekman about their individual experiences with The Dalai Lama and what we might learn from those, as individuals and as a society. Hosted by The Asia Society and moderated by Shambhala Sun, the talk reflected on how Iyer and Ekman had met The Dalai Lama, what they learned form him and the legacy he is creating. Iyer met the Dalai Lama when he was 17. The Dalai Lama was virtually unknown then and Iyer's father, a professional philosopher wanted Iyer to meet him. I wondered what was Pico Iyer like at 17 and how did that first meeting set him off on a life path. This is part one of a two part interview.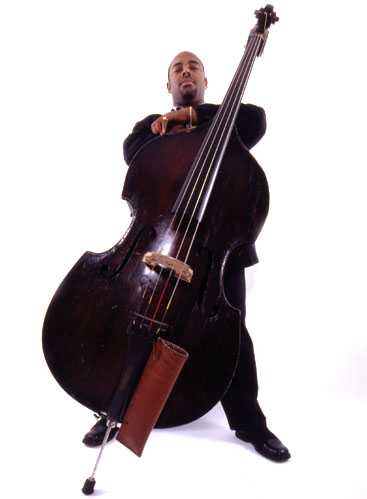 Christian McBride, one of the most acclaimed bassists today and surely one of the youngest, has played with the leading jazz musicians and aritsts of our time including Freddie Hubbard, Joshua Redman, McCoy Tyner, Pat Metheny, Diana Krall and James Brown. He seems to be able to navigate a whole host of musical genres, playing with the likes of Sting and Queen Latifa and, a few nights ago, he shared the stage with Chick Corea, John McClaughlin and Kenny Garrett at UC Berkeley's Zellerbach Hall. Some referred to that show as phenomenal, as all the musicians on stage, experts with their instruments, created magic together. According to McBride, that's what makes all the hard work of being a musician worth it, those two hours where he experiences a kind of spiritual awakening, a reminder of the glory of what he does and the capacity of jazz to open ones mind and soul. Christian McBride grew up around music in Philadelphia, his father and great uncle were both bassists, and he himself began playing at a very young age. At 17, he was set to go to Julliard, the top music school in the country and one of the best in the world, but it turned out that when he arrived to NY, word on the street was that a great bassist was moving to the area and he was immediately picked up by some of the greatest bands around. Since then, he has truly played with legends of our time, a highlight being at Carnegie Hall with Sonny Rollins and Roy Haynes in 2007, amongst countless others. I had the pleasure of speaking with the immensely affable and humble McBride in his dressing room at Zellerbach Hall. We spoke about the power of jazz to open ones mind, we explored the essence of spirituality and McBride shared stories about the early days of meeting his wife.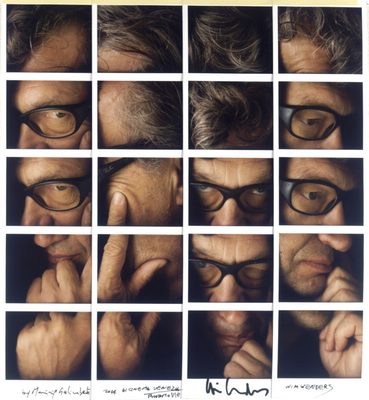 We are living a social disease. Our lives are so fast paced and our desire to succeed to so persistent that we are in a constant state of what's next rather than seeing what is. This is how filmmaker Wim Wenders sees it. Inspired, or should I say, terrified by seeing himself and others in this circumstance, Wenders made a film about well, life, or death really, placing his protagonist in a position that hopefully shakes him into seeing what is valuable rather than what is socially seen as successful. Palermo Shooting is Wenders latest creation and premiered at Cannes earlier this year. Here, in San Francisco, Wenders was awarded a lifetime achievement award at the Berlin and Beyond Film Festival where Palermo Shooting had its US premiere. It tells the story of Finn, a successful but deeply dissatissfied professional photographer, who comes face to face with death (disguised as Dennis Hopper) only to discover the complicated beauty of life in the dramatic setting of Palermo Italy. I spoke with Wim Wenders on the day President Obama was sworn into office. Here, he explains his initial relationship to Palermo.
CHARLIE KAUFMAN | SYNECHDOCE, NY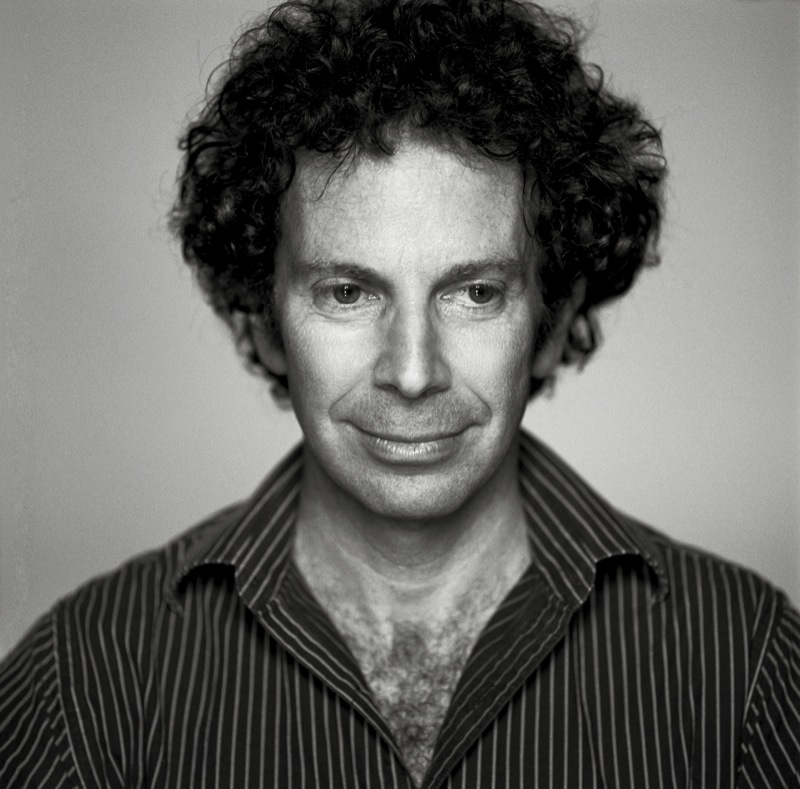 Charlie Kaufman has a cult following. Often times, when your style is so unique, people who respond to that style band together and follow you. The same is true for not only filmmakers but musicians fashion designers and artists. Kaufman in no way is immune to that. What is distinctuve about him however is the issues he grapples with, love, identity, loss, death, grief, remorse. Charlie Kaufman, who has written such films as The Eternal Sunshine of the Spotless Mind, Adaptation and Being John Malkovich has just premiered his most recent film Synechdoce, NY. Not Schenactady, the city but Synechdoce, which according to answers.com means "a figure of speech in which a part is used for the whole ), the whole for a part , the specific for the general , the general for the specific , or the material for the thing made from it." The term is nearly as complicated as the film and while people may have trouble pronouncing it, the hope is they won't have too much trouble watching it. That said, there are two seeming divisive opinions on this film, either people hate it or they see it as a masterpiece. Starring Philip Seymour Hoffman in nearly every scene of this film, Synechdoce was five years in the making. Hoffman both wrote the script and directed the film, a first for him. With a star studded cast—Samantha Morton, Michelle Williams, Emily Watson and Hoffman—Charlie Kaufman has amde a film about life, in all its messy, exhilirating, confusing, frightening, magical glory. At least that's how I see it. But as he points out, the film is in the hands of the viewer, much like beauty, and can only be interpreted and understood through them. There's no point explaining what it is, experience it.
HIS HOLINESS THE DALAI LAMA and DR. PAUL EKMAN (PART ONE)
HIS HOLINESS THE DALAI LAMA and DR. PAUL EKMAN (PART TWO)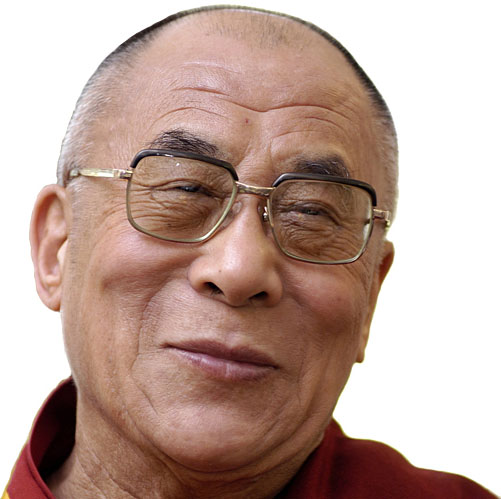 In 2003, I traveled around asking people about Happiness. I thought, since I am traveling the States and since part of our Declaration of Independence endows us with the right to pursue Happiness, I wondered what were people doing with that right. What did they think happiness was exactly and what were the things that actually made them happy? Around that time, I read a fascinating article by Malcolm Gladwell, in The New Yorker about a scientist who studied the universality of facial expressions and the ways in which our expressions both reflect and create our emotional state. Smile and you will be happy, for instance. Frown and the muscles in your face will stimulate sadness. The scientist is Paul Ekman, I interviewed him, and at the time I never imagined it would lead to an interview with the Dalai Lama. Dr. Ekman and the Dalai Lama had had several meetings by that point, talking about emotions and science, east and west. They were so inspired by eachother, that they decided instead of meeting in bits here and there, they would come together for a week, in India and meet and speak there, almost 10 hours a day for five days. They did just that and the result is the newly released book Emotional Awareness: Overcoming the Obstacles to Emotional Balance and Compassion. The book is an edited transcription of their conversation over that week in Dharmasala, India. It looks at emotions, where they come from, how we are aware of them, or not, anger, hatred, compassion and practice. Coming from the perspective of one of the world's most respected scientist and one of the world's spiritual leaders, Emotional Awareness is a rich book, filled with insights and ways in which we can generate awareness and effect change in ourselves and the lives of others. I spoke with the Dalai Lama and Paul Ekman at Lehigh University in Bethlehem, Pennsylvania this summer. Here, the Dalai Lama expresses why he believed it was important to speak with Dr. Ekman and touches upon some of the things they explored together. This is a two part interview.
NATIONAL AND INTERNATIONAL PIECES
BRITISH BROADCASTING CORPORATION | WOMAN'S HOUR

For over 50 years Woman's Hour has featured the famous and infamous, men and women who have, quite literally, defined their times. Live broadcasting, with all its risks and rewards, has always been fundamental to Woman's Hour. Even in the early days, when a slip of the tongue could prompt a national outrage, the programme never shirked from tackling inflammatory items. Today Woman's Hour combines live and pre-recorded material and is the longest running and one of the most listened to programs on the BBC. For more information, visit the Woman's Hour website.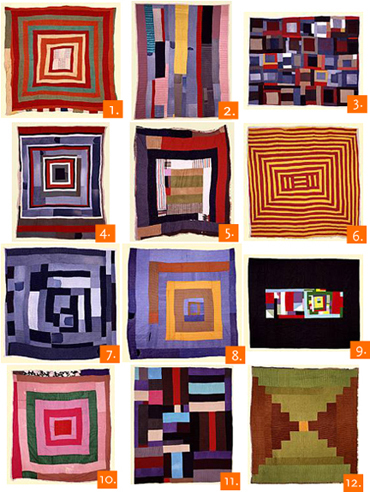 Gee's Bend is a small rural community nestled into a curve in the Alabama River. Known during the Depression years as "Alabama Africa", it was the site of cotton plantations owned primarily by Joseph Gee. The poor rural hamlet has recently enjoyed huge success as an exhibition of quilts has toured the United States. The town's women have developed a distinctive, bold style based on African American colours, but with a geometric simplicity reminiscent of Amish quilts. The New York Times called their quilts "some of the most miraculous works of modern art America has produced." Tania Ketenjian visited the exhibition, which has now reached de Young Museum in San Francisco, where she met curator Diane Mott and some of the quilt makers, namely Lucy Marie Mingo, Loretta Petway, Louisiana Petway Bendolph and Mary Lee Bendolph.
BRITISH BROADCASTING CORPORATION | THE WORLD SERVICE—CULTURE SHOCK
The BBC World Service is the leading international broadcaster. Services are also available online and on video. Our network of correspondents provide impartial news, reports and analysis in 33 languages from locations around the world.
POP-UP RESTAURANTS, CHANGING THE WAY WE EAT AND INTERACT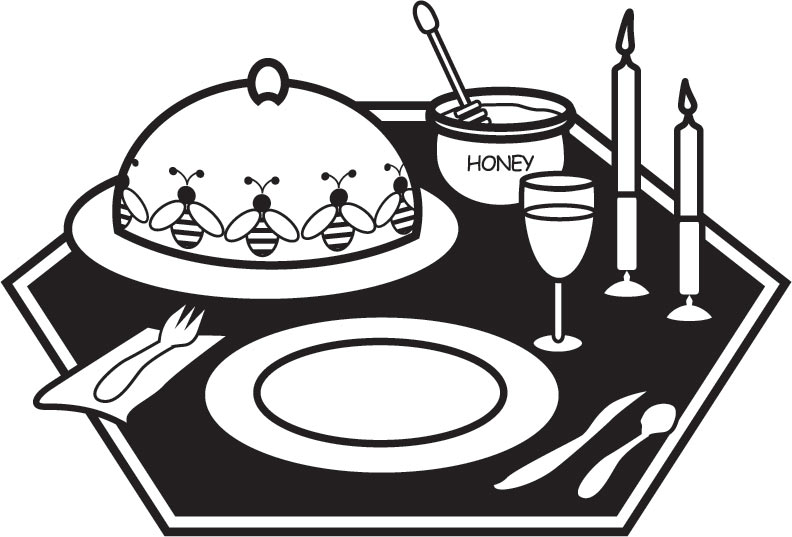 FIXED GEAR BIKES TREND IN SAN FRANCISCO—WHO ARE THOSE ROLLED UP PANTS, VINTAGE T-SHIRT, NO BRAKE KIDS DOING?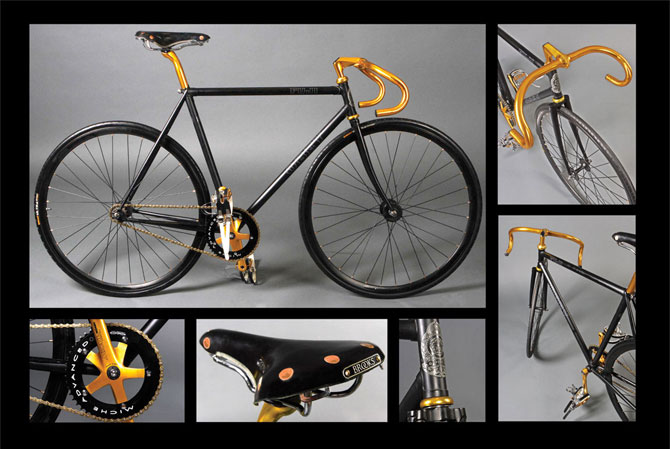 ROBOTS ARE IN OUR FUTURE—SHE CAN EVEN CLEAN THE KITCHEN...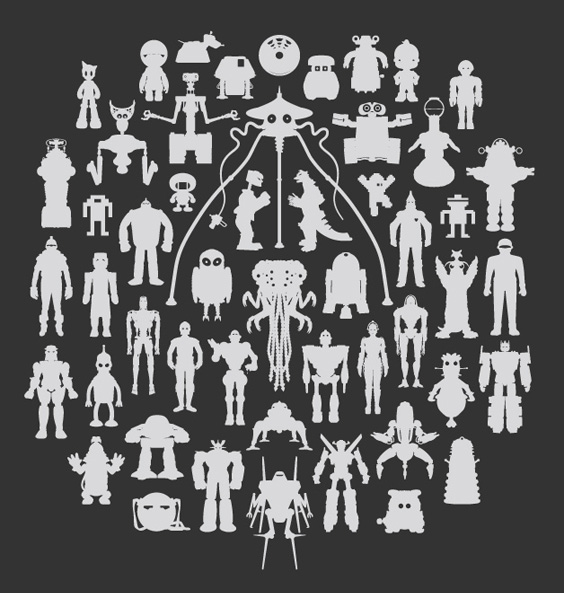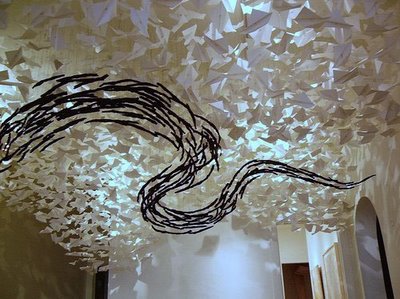 WHAT'S HAPPENING IN SAN FRANCISCO?
CAN YOUR BLACKBERRY TELL YOU WHERE THE COOL SPOTS ARE IN THE CITY? FIND OUT HERE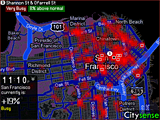 HYBRID CARS, A GALLERY SPACE AND GOOD PEOPLE ALL IN ONE?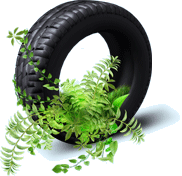 BRITISH BROADCASTING CORPORATION | THE WORLD SERVICE—THE STRAND
RACE EXCHANGEABILITY IN THEATRE ROLES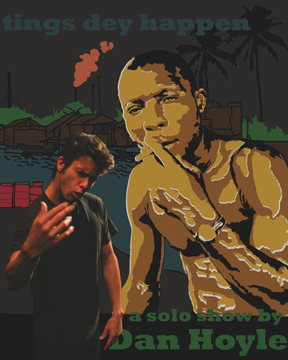 WAYNE WANG, YOUTUBE and THE CHANGING FACE OF INDEPENDENT FILM

BRITISH BROADCASTING CORPORATION | THE WORLD SERVICE—HEALTH CHECK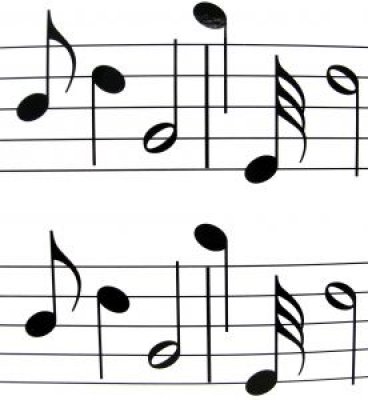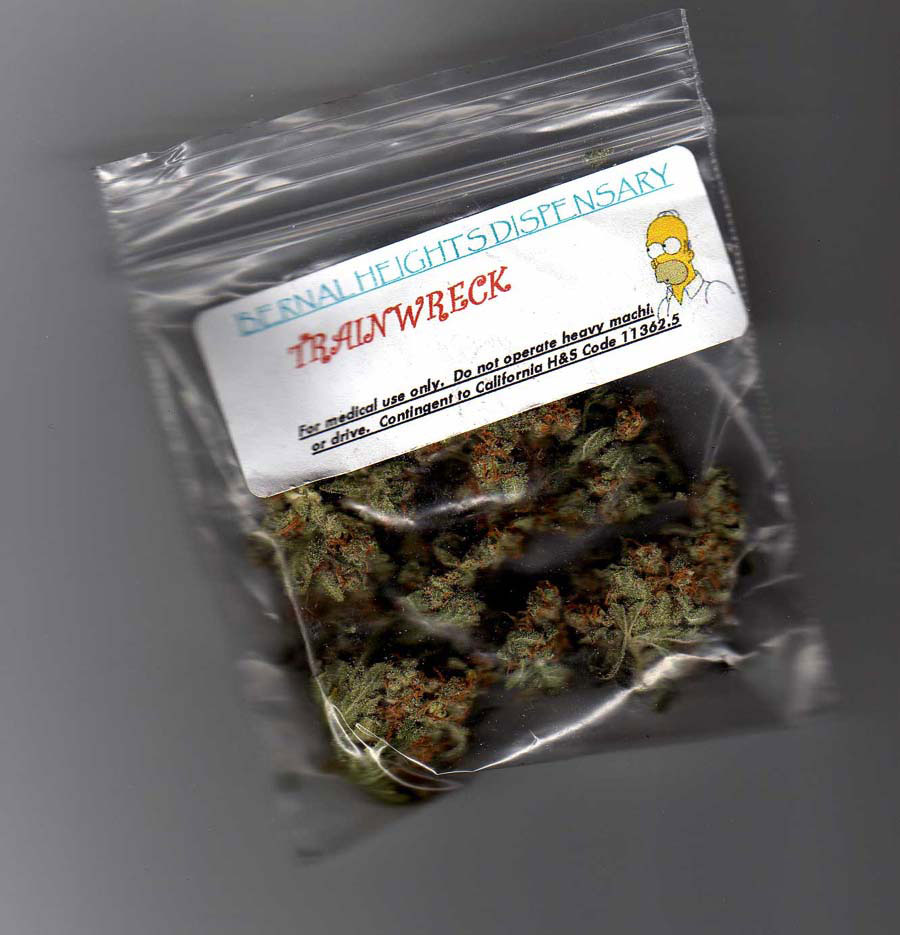 RTE-Ireland's national RADIO BROADCASTER | THE ELEVENTH HOUR
The Eleventh Hour is RTÉ Radio 1's new late night arts and culture show, presented by Páraic Breathnach. As well as covering arts and cultural events and festivals, The Eleventh Hour will initiate debate, argument and creative participation among its late night audience. The programme will also be working with arts and cultural groups on projects and events that will allow listeners to get involved in the creative process. For more information, visit the The Eleventh Hour website.

Vivienne Westwood, the one-time creator of the punk aesthetic with Malcolm McLaren, is now one of the leading figures in haute couture. Much of Westwood's work is inspired by painting and costume history. A major exhibition of her work took place in the Victoria and Albert Museum in London last year, and the same exhibition is now on view in San Francisco. Tania Ketenjian is a radio presenter living in San Francisco who met Vivienne Westwood, and on tonight's show we hear her interview with the designer.
ACCENT ELIMINATION by NINA KATCHADOURIAN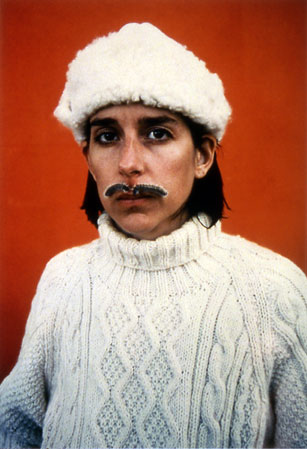 Artist Nina Katchadourian lives in New York and every day she comes across posters advertising courses in "accent elimination". Both her parents have very strong and very distinct accents. Her father is Armenian, raised in Lebanon and French educated and her mother was born in Finland and speaks Swedish (she also happens to be quite the linguist and can pick up all kinds of languages). As a child, Nina would always try and imitate her parents' accents to no avail. For this project, she invited her parents towork with a speech coach to try and eliminate their accents as she conversely tried to adopt theirs. This project reflects "the tricky maneuvering between the desire to preserve the distinctive marks of one's culture, on one hand, and to decrease them in order to seem less foreign, on the other."
CANADIAN BROADCASTING CORPORATION | DEFINITELY NOT THE OPERA

Definitely Not the Opera is created by a dedicated and talented gang of audio mercenaries based in Winnipeg and Toronto. We survive on an unhealthy diet of celebrity gossip, TV show recaps and office dance-offs. For this program, DNTO interviewed me about a piece I had done almost two years ago about an exhibition at POND gallery called Shopdropping. They focused particularly on a project by Marc Horowitz called "Dinner with Marc".
Listen to the INTERVIEW WITH DNTO
AUSTRALIAN BROADCASTING CORPORATION | THE NIGHT AIR

The Night Air is broadcast each Sunday from 8.30pm. Part one is repeated on Fridays at 9.35pm, Part Two is repeated on Saturdays at midnight. The Night Air is a new kind of venture for Radio National - an ever-changing, 90-minute radio composition of music, sounds, ideas and stories. The program is a seductive mix of forms ranging through short monologues, songs, dialogues, essays, poems, short stories, cut-ups, columns, speeches, recipes, sound art, rants, environmental recordings, weather reports and instrumental music. For more information, visit The Night Air website.
The Collector's Edition ­ the works of some contributors to The Night Air including a potted history of LSD; a visit to some sound artists in a San Francisco gallery, and a backdrop of local found sound. Works by: Tania Ketenjian; Dean Champ; Fiona Negrin; and Annlise Friend.
PUBLIC RADIO INTERNATIONAL | STUDIO 360

Current issues, events and trends in art are a jumping off point for an exploration of ideas that aren't necessarily "news," yet are provocative and offer a lens on experience that only art can provide. Studio 360 presents richly textured and emotionally resonant stories that look at art's creative influence and transformative power in everyday life. Studio 360 is a weekly show that airs nationally through Public Radio International. For times on your local NPR station, visit Studio 360 for station listings.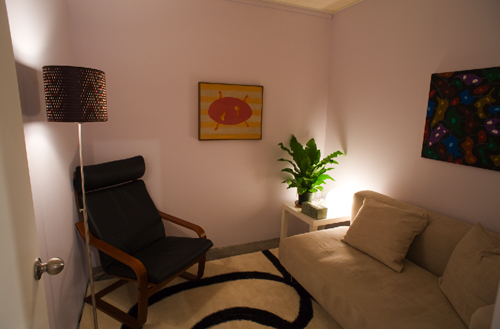 Last year, at the Wattis Institute, I was speaking with former director Ralph Rugoff and he mentioned his interest in artist Josh Greene, who was part of the Amateurs show there. Josh had set up an amateur therpaist office, replete with couch, chair, light and even a plant. I aired the whole interview on Sight Unseen, this is the piece I produced for Studio 360.
POP-UP TATTOO PARLOR AT ART BASEL MIAMI BEACH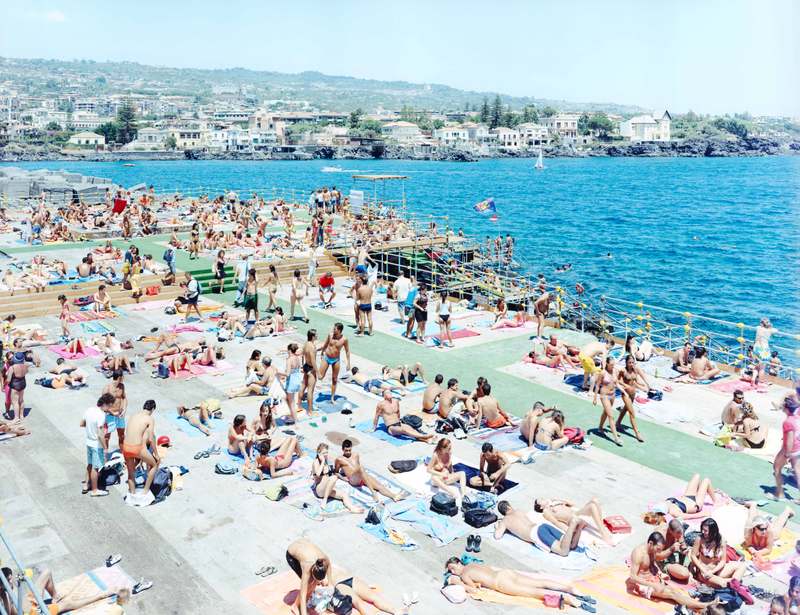 At Art Basel Miami Beach, I came across something I was truly surprised by, a tattoo parlor that was only up for three days where collectors could get pieces they would never be able to sell again, unless they took their skin off. Click here for the longer version I made for Dazed and Confused Magazine.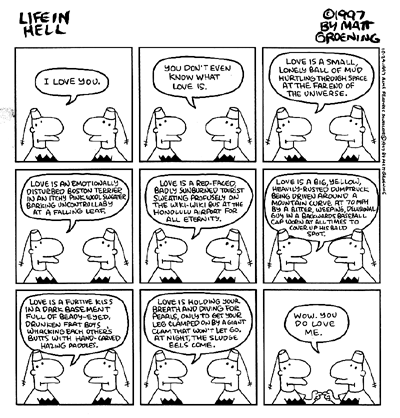 For three months, my great friend Michael and I traveled across the United States and I asked people what they thought Happiness is and what are five things that make them happy. Love is surely part of that. These were their answers.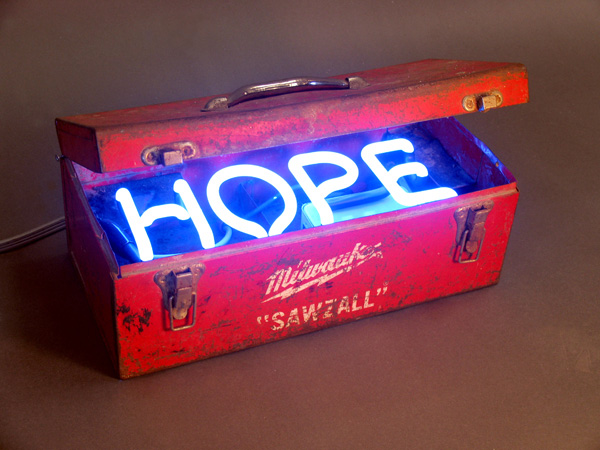 For this program, i interviewed members of the San Francisco based collective Quorum about thieir project at Art Basel Miami 2006 called Blood for Art.
The largest collection of Matisse's outside of the Matisse Museum in Paris, Picasso's first sculptures ever made in concrete, Miros, Giacomettis, David Smith, Lichtenstein, Antony Gormley, James Turrell, these are just a selection of works that Raymond Nasher and his wife Patsy have collected over the past 50 years. Raymond Nasher passed away on March 16, 2007. This is a small tribute to his life. Above is a longer interview. Click here to listen to the piece.
PUBLIC RADIO INTERNATIONAL | THE WORLD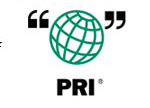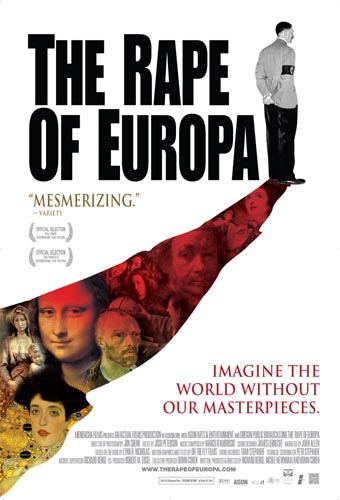 During the 1930's and 40's the Nazis stole countless works of art throughout Europe. A new documentary called "The Rape of Europa" tells the story of the massive plunder of Europe's finest treasures...and the art experts who were sent to Europe to help recover them.
AMERICAN PUBLIC MEDIA | WEEKEND AMERICA
Weekend America is a two-hour program service designed to fit the weekend state of mind. Barbara Bogaev and Bill Radke host the program each week from Los Angeles, inviting listeners to a lively conversation about the issues of the week, the arts, and public affairs. We have some time, on weekends, to see the world through each other's eyes. To walk in someone else's shoes a bit, and go to places we wouldn't otherwise go. Stop by for a weekly visit with 300 million neighbors. For times on your local NPR station, visit Weekend America for station listings.
EMOTIONS, ANGER AND COMPASSION—A conversation between The Dalai Lama and Dr. Paul Ekman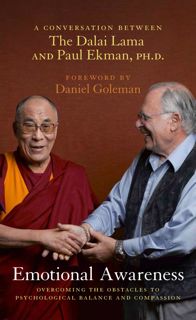 What do a spiritual leader and a scientist have in common in their views about emotions and compassion? Here's what.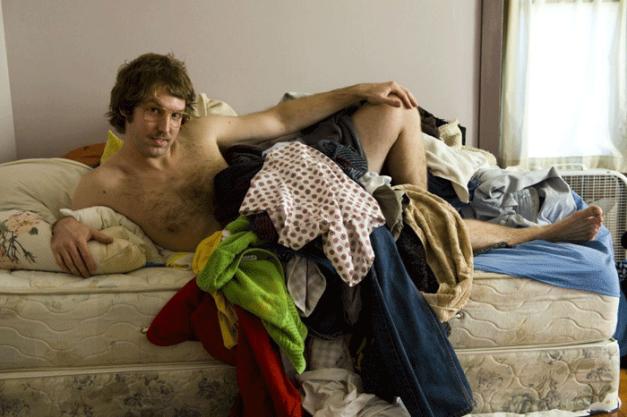 How do you turn a Crate & Barrel catalog into a giant social experiment? Artist Marc Horowitz found a way and it was as simple as writing his cell phone number on a piece of paper.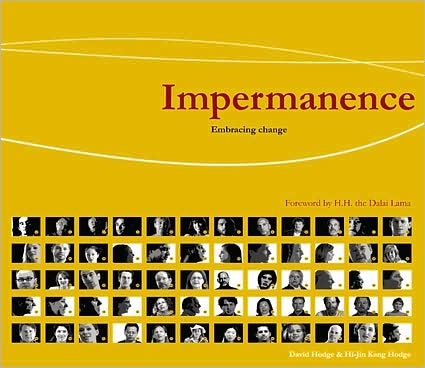 How do you manage your life knowing you're only on the earth for a short time? Filmmakers David and Hi-Jin Hodge have created a video exhibit called: Impermanence: the Time of Man. Their work is part of an international program called The Missing Peace Project. The program's purpose is to renew and revitalize global dialogue about peace. Weekend America sat down with the filmmakers to talk about how their thoughts on impermanence changed during the making of their work.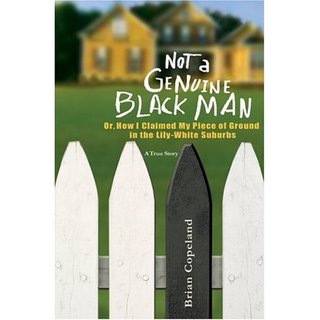 As a child, Brian Copeland was noticed quickly in his San Leandro neighborhood. He was Black. His neighbors were nearly all white and many of them were heavily racist. He shares his experiences from that time in his one-man show called "Not A Genuine Black Man." Producer Tania Ketenjian joined him recently for a walk through his old neighborhood.
NATIONAL PUBLIC RADIO | DAY TO DAY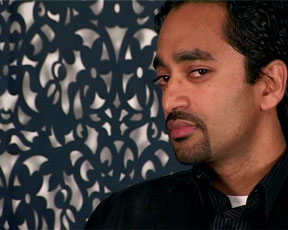 French video artist Sylvie Blocher makes sight specific pieces. She calls these works Universal Local Art or ULA's. Blocher goes to a place and creates a work of art based on a universal issue that manifests itself locally so when the San Francisco Museum of Modern Art called upon her to make a ULA in San Francisco, she decided to do a piece on money, an issue she believes has a strong presence here.
WPS1 ART RADIO

WPS1 is the world's first internet art radio station.The station's programs combine talk and music shows hosted by contemporary writers, artists and musicians with rare historic material that includes the entire audio archive of the Museum of Modern Art. WPS1 has become a live audio museum in cyberspace, extending the visual art, book, music, film, video and performance programs that P.S.1 and MoMA are known for in ways previously unforeseen. Here, at www.wps1.org, is the first all-art, all-the-time radio station, where expression of all kinds remains truly free. Shows air for one week, twice a day. San Francisco: Our Correspondent airs approximately every 2-4 weeks.
It seems like issues of gender roles and identity continue coming to the forefront, especially in the art world. As we look back on history, it was the male artists that always took the lead, women were not meant to be artists. They were the subject of great art works but as artists themselves, they faded in the background. The San Francisco Museum of Modern Art has a series called New Work and this year, curator Joshua Shirkey has chosen three young male artists who directly look at notions of masculinity and the ways in which these manifest through image and medium.
CALIFORNIA COLLEGE OF THE ARTS | PODCAST

Over the next few months, I will be producing a podcast for the California College of the Arts titled The Future of Culture. To hear the podcast, please click here.

KALW is a pioneering educational radio station licensed to the San Francisco Unified School District and broadcast at 91.7 FM. KAWL was the first FM station in San Francisco, as well as the first educational FM station in the United States, and the first station in San Francisco to broadcast NPR. Programming includes National Public Radio, Canadian and British broadcasting, as well as local productions. A Few Things Considered airs weekly on Sundays 3:30-4:00 p.m. PST on KALW.
ART AND SPACE
Real estate prices in San Francisco are forcing artists to move out. Not only is housing ourtrageous but finding a place to work has become more and more of a challenge. What creative solutions are artists coming up with, where are they now finding themselves and what is the future of an art community in the city.
To hear this piece, click here and scroll down to 01/08/2006: The Art and Space Edition
JOHN BALDESSARI for THE TIMES of LONDON
LAWRENCE FERLINGHETTI for THE TIMES of LONDON
KATY GRANNAN for THE TIMES of LONDON
HOW THE ELECTION OF OBAMA MAY AFFECT FILMMAKING for THE NATIONAL in ABU DHABI
ART BASEL MIAMI and THE POP-UP TATTOO PARLOR for DAZED AND CONFUSED
THE WAFRICA COLLECTION for PAPER MAGAZINE
HAMBURGER EYES for PAPER MAGAZINE
ART BASEL MIAMI BEACH for CALIFORNIA HOME AND DESIGN
© 2009 All Rights Reserved.